41st VistA Community Meeting
What

WorldVistA Community Meeting

When

Sep 08, 2023 09:00 AM

to




Sep 10, 2023 05:00 PM

Where

Virtual Meeting - See Schedule for Link

Contact Name
Nancy Anthracite
Contact Phone

(240) 793-7436 (cell); 240-246-0123

Add event to calendar

vCal




iCal
"Connecting the VistA Community "

Sponsors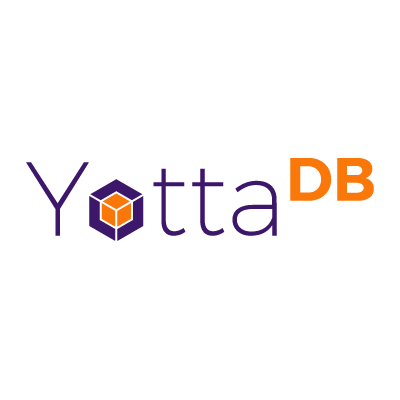 About the VistA Community Meeting
The goal of VistA Community Meetings is for those involved in the VistA Community to network & collaborate, i.e., to share ideas and work, with the objective of moving VistA & the VistA community forward.
Compared to most meetings, VistA Community Meetings are relatively unstructured. The agenda is always a "living" agenda, because attendees are free to change it – even during the meeting – in order to better meet their objectives. VistA Community Meetings were originally almost exclusively technical meetings. Over time, the balance shifted, so that although there are technical presentations, there are more discussions on other aspects, including implementation, support, demonstration, education, training, and community collaboration.
Speakers




Joe Thurber, Developer, Central Regional Hospital
Central Regional Hospital Open Source Release: *Friday

K.S. Bhaskar, President, YottaDB

YottaDB update
Troubleshooting, analytics and forensics with journal files and the syslog *Friday

Sam Habiel, YottaDB


Update for Octo

Update for YottaDB GUI

Open Source Web Assets for VistA

AI For VistA Conversation Starter Panel

Howard Hays, MD, CMIO IHS

Update on the IHS EHR

Rick Avila, Accumetra

VA PALS Lung Cancer Screening

Alan Montgomery, Reminders VA National Support

VIMM, PCE Standardization (Late Friday, 60min for both together)
Olivier Bodenreider, Senior Scientist and Acting Director, Lister Hill National Center for Biomedical Communications
RxNorm Update

Paul Tibbits,Executive Director, BIOS/Office of Technical Integration, VA

VistA related discussion *11 AM Friday

George Timson, Mother of Fileman

TBA

Robert Silverman, Associate Chief Consultant, PBM, Dept. of VA
DEA Pharmacy Enhancements

Danielle Kato, Pharmacist Program Specialist

DEA Pharmacy Enhancements
Patrick Redington, Reminders Developer, Dept of VA

PCE Standarization

Suryam Palanki, IHS

IHS use of ICE for immunization forecasting
Daryl Chertcoff, HLN

IHS use of ICE for immunization forecasting
Elizabeth Griffith, Reminders support

Reminders Update

John Willis, CEO, Coherent Logic Development LLC

FreeM implementation of MUMPS

Greg Kreis, Pioneer Data Systems VistA Education

AI for VistA Conversation Starter Panel * not Sunday AM

Matt King, CMIO, Central Regional Hospital

AI for VistA Conversation Starter Panel
Yazeed Smadi , EHS Jordan

Dev Ops Cycle

Ghaith Al Jaghbeer, EHS Jordan

Web Application - Pharmacy, ADT, Scheduling, PIMS

Omar Ayesh, CEO, EHS Jordan

Update on EHS Hakeem

William Thompson, CPRS Developer

CPRS Update

Dylan Hall, Mitre Corp

Impromptu Synthea overview and Update

Roger Baker, Formerly VA CIO

Remarks TBA

Joseph Dalmolin - Chairman, WorldVistA

International Update

George Lilly - CIO WorldVistA

FHIR, JSON and VistA















Legend: * time constraints
Virtual Meeting Agenda




Day 1


"Main Room"


Friday, September 8, 2023, Eastern Time





Day 1

"Second Room and CHAT Room"


Friday, September 30, 2022, Eastern Time




Eastern Time
UT-4










GoToMeeting Remote Connection Information for main room:


This meeting will (hopefully) be recorded and headset or dial-in should work for audio. Please mute your phone if you are not speaking and please remember not to put your phone on hold if it plays music! If you are presenting and plan to use computer audio, please try to have a headset on hand. Please join my meeting from your computer, tablet or smart phone. Linux users, please use Chrome or Chromium to connect.

GoToMeeting Main Room


Please join my meeting from your computer, tablet or smartphone.

https://meet.goto.com/530169149

You can also dial in using your phone.

Access Code:

530-169-149

United States:

Get the app now and be ready when your first meeting starts:

https://meet.goto.com/install



The Chrome or Brave Browser may work best





If you use computer audio, please try to use a head set although it may not be
necessary

You can use computer audio. Please mute yourself if you are not talking and
try to use a headset to avoid echo. It is best if you have a headset plugged into the 3.5 mm audio port.

First GoToMeeting? Let's do a quick system check: https://
link.gotomeeting.com/system-check

If you are having trouble getting in, especially on Linux, use the Chrome
browser or Brave Broswer (which is based on Chrome)

ZOOM Remote Connection Information for Auxillary Room


This room will be available for CHATTING when presentations are not being given.



Join Zoom Meeting
Check back here right before the meeting




EDT UT-4


GoToMeeting with Meeting ID 530-169-149

Room available for CHAT when not being used for presentations. See above.



9:00 AM
EDT UT-4

Introductions
video - https://opensourcevista.net/NancysVistAServer/41stVCMSlidesAndVideos/Friday20230908-41stVCMRecording-Introductions.mp4





9:30 AM
EDT

CPRS Update - William Thompson
video - https://opensourcevista.net/NancysVistAServer/41stVCMSlidesAndVideos/Friday20230908-41stVCMRecording-CPRSUpdatesTonyThompson.mp4
slides - https://opensourcevista.net/NancysVistAServer/41stVCMSlidesAndVideos/20230908-CPRSUpdate-TonyThompson.pptx





10:15 AM
EDT

DEA Pharmacy Enhancements - Rob Silverman & Danielle Kato
video - https://opensourcevista.net/NancysVistAServer/41stVCMSlidesAndVideos/Friday20230908-41stVCMRecording-DEA-PharmacyEnhancements-DanielleKatoAndRobSilverman.mp4
slides - https://opensourcevista.net/NancysVistAServer/41stVCMSlidesAndVideos/20230808-DEAEnhancements-RobertSilverman-DanielleKato.pdf





11:00 AM
ET
VistA in the VA Update - Paul Tibbits
video - https://opensourcevista.net/NancysVistAServer/41stVCMSlidesAndVideos/Friday2023090841stVCM-VistAInTheVA-PaulTibbitCornerRedacted.mp4





11:45 PM
ET

Virtual LUNCH Sponsored by YottaDB





12:15
EDT

Central Regional Hospitals VistA Enhancements Open Source Release - Joe Thurber
video - https://opensourcevista.net/NancysVistAServer/41stVCMSlidesAndVideos/Friday20230908-41stVCMRecording-CentralRegionalHospitalVistAEnhancementsOpenSourceRelease-JosephThurber.mp4
link to the CRH VM - https://downloads.opensourcevista.net/CentralRegionalHospitalsVistARelatedSoftware-VirtualMachine/





1:00PM
EDT

Yotta DB Update - KS Bhaskar
video - https://opensourcevista.net/NancysVistAServer/41stVCMSlidesAndVideos/Friday20230908-41stVCMRecording-YottaDBUpdate-KSBhaskar.mp4
slides - https://opensourcevista.net/NancysVistAServer/41stVCMSlidesAndVideos/20230908-YottaDBUpdate-KSBhaskar.pdf





1:45 PM
EDT

IHS Update - Howard Hays
video - https://opensourcevista.net/NancysVistAServer/41stVCMSlidesAndVideos/Friday20230908-41stVCMRecording-IHS-Update-HowardHays.mp4
slides - https://opensourcevista.net/NancysVistAServer/41stVCMSlidesAndVideos/20230908-IHSHealthItModerinzation-HowardHays.pdf





2:30 PM
EDT

Ice Use in the IHS for Immunization Forecasting - Suryam Palanki and Daryl Chertcoff
video - https://opensourcevista.net/NancysVistAServer/41stVCMSlidesAndVideos/Friday20230908-41stVCMRecording-ICEandItsUseForImmunizationForecastingInTheIHS-ErinRocheAndSuryamPalankiDarylChertcoff.mp4
slides - https://opensourcevista.net/NancysVistAServer/41stVCMSlidesAndVideos/20230908-ICE-Overview-IHS-VistA-ErinRoche-DarylChertcoff-SuryamPalanki.pdf





3:15 PM
EDT

Break - Feel Free to talk with other attendees




3:30PM
EDT

Troubleshooting, analytics and forensics with journal files and the syslog - KS Bhaskar
video - https://opensourcevista.net/NancysVistAServer/41stVCMSlidesAndVideos/Friday20230908-41stVCMRecording-FunWithForensicsWithYottaDB-KSBhaskar.mp4
slides - https://opensourcevista.net/NancysVistAServer/41stVCMSlidesAndVideos/20230908-FunWithForensics-KSBhaskar.pdf

-



4:15 PM
EDT

VIMM and PCE Standardization - Alan Montgomery and Patrick Redington
video - https://opensourcevista.net/NancysVistAServer/41stVCMSlidesAndVideos/Friday20230908-41stVCMRecording-ReminderUpdatesWithImmunizationAfterCPRS-32B-ElizabethGriffith-AlanMontgomery-PatrickRedington.mp4
slides - https://opensourcevista.net/NancysVistAServer/41stVCMSlidesAndVideos/20230908-VIMM-Reminders-ElizabethGriffith-AlanMontgomery-PatrickRedington.pptx





5:15 PM

Open Discussion & Socializing if anyone would like to talk to other attendees






































Day 2
Saturday, September 9, 2023

Day 2
Saturday




EDT UT-4




ZOOM Meeting ID "Second Room" and CHAT Room1


9:30 AM
EDT

Web Resources for VistA - Sam Habiel
video - https://opensourcevista.net/NancysVistAServer/41stVCMSlidesAndVideos/Saturday20230909-41stVCMRecording-VistARelatedResoucesFromOSEHRAandBeyond-SamHabiel.mp4
slides - https://opensourcevista.net/NancysVistAServer/41stVCMSlidesAndVideos/20230909-VistAWebResources-SamHabiel.pptx





10:15 AM
EDT

RxNorm Update - Olivier Bodenreider
video - https://opensourcevista.net/NancysVistAServer/41stVCMSlidesAndVideos/Saturday20230909-41stVCMRecording-RxNormUpdate-OlivierBodenreider.mp4





11:00 AM
EDT

Break - Introductions
video - https://opensourcevista.net/NancysVistAServer/41stVCMSlidesAndVideos/Saturday20230909-41stVCMRecording-MoreIntroductions2.mp4

Break



11:15 AM
EDT

AI for VistA Discussion Led By - Greg Kreis, Matt King & Sam Habiel
video - https://opensourcevista.net/NancysVistAServer/41stVCMSlidesAndVideos/Saturday20230909-41stVCMRecording-AI-Discussion-MattKing-GregKreis-SamHabiel.mp4
slides - https://opensourcevista.net/NancysVistAServer/41stVCMSlidesAndVideos/20230909-AI-For-VistA-SamHabiel.odp
https://opensourcevista.net/NancysVistAServer/41stVCMSlidesAndVideos/20230909-Using-AI-in-Healthcare-Domains-MattKing.pptx
https://opensourcevista.net/NancysVistAServer/41stVCMSlidesAndVideos/20230909-AI-for-VistA-GregKreis.pptx






12:15 PM
EDT

Lunch - Feel free to stay and talk with other attendees

Lunch



12:45 PM
EDT

Update for YottaDB GUI - Sam Habiel
video - https://opensourcevista.net/NancysVistAServer/41stVCMSlidesAndVideos/Saturday20230909-41stVCMRecording-YottaDB-GUI-SamHabiel.mp4
slides - https://opensourcevista.net/NancysVistAServer/41stVCMSlidesAndVideos/20230909-YottaD-GUI-SamHabiel.odp






1:30 PM EDT

FreeM Implementation of MUMPS
video - https://opensourcevista.net/NancysVistAServer/41stVCMSlidesAndVideos/Saturday20230909-41stVCMRecording-FreeMIntroduction-JohnWillis.mp4
slides - https://opensourcevista.net/NancysVistAServer/41stVCMSlidesAndVideos/20230910-FreeM-ImplementationOfMUMPS-JohnWillis.pdf
https://opensourcevista.net/NancysVistAServer/41stVCMSlidesAndVideos/20230910-FreeM-ImplementationOfMUMPS-JohnWillis.odp





2:15 PM EDT

Break





2:30 PM
EDT

TBA Remarks - Roger Baker
video - https://opensourcevista.net/NancysVistAServer/41stVCMSlidesAndVideos/Saturday20230909-41stVCMRecording-Remarks-RogerBaker.mp4





3:15 PM EDT

Impromptu Synthea Presentation - Dylan Hall
video - https://opensourcevista.net/NancysVistAServer/41stVCMSlidesAndVideos/Saturday20230909-41stVCMRecording-SyntheaUpdate-DylanHall.mp4





4:00 PM EDT

More AI discussion - Greg Kreis, Matt King and Sam Habiel
video - https://opensourcevista.net/NancysVistAServer/41stVCMSlidesAndVideos/Saturday20230909-41stVCMRecording-MoreAIDiscussionAndDemo-GregKreis-MattKing-SamHabiel.mp4





4:45 PM EDT
















































Day 3

Sunday, September 10, 2023





Day 3






EDT UT-4
Time



Zoom ID "Second Room" and CHAT Room using ZOOM




9:00 AM
EDT

EHS Hakeem Update - Omar Ayesh
Omar's portion of the video is the first 12 minutes
video link - https://opensourcevista.net/NancysVistAServer/41stVCMSlidesAndVideos/Sunday20230920-41stVCMRecording-EHS-Jordan-Update.mp4
slides - https://opensourcevista.net/NancysVistAServer/41stVCMSlidesAndVideos/20230910EHS-VistA-InJordan-OmarAyesh-YazeedSmadi-GhaithAlJaghbeer.pdf





9:15AM
EDT

Dev Ops Cycle - Yazeed Smadi
Web Application - Pharmacy, ADT, Scheduling, PIMS - Ghaith Al Jaghbeer
Yazeed Smadi - Deployment & Test Instances - 13-29 minutes
Web Applications - Ghaith Al Jaghbeer (5 of 15 thus far)
Integrated Patient Information Management - 30 -33 min
Scheduling Web Application - 35-36 min.
My Hakeem - Patient Gateway with Appts and Med Information - 37-41 min.
Pharmacy Package GUI - 41-49
Architecture - 50 - 52
ADT Package - Bed Management - 51 - 56
Registration Application and Testing - 56 - 58
Questions and Discussion - 58 to 1:30

video link - https://opensourcevista.net/NancysVistAServer/41stVCMSlidesAndVideos/Sunday20230920-41stVCMRecording-EHS-Jordan-Update.mp4
slides - https://opensourcevista.net/NancysVistAServer/41stVCMSlidesAndVideos/20230910EHS-VistA-InJordan-OmarAyesh-YazeedSmadi-GhaithAlJaghbeer.pdf




10:30 AM
EDT

Break + any new introductions





10:45 AM
EDT

Update for Octo - Sam Habiel
video - https://opensourcevista.net/NancysVistAServer/41stVCMSlidesAndVideos/Sunday20230920-41stVCMRecording-OCTO-SQL-Access-SamHabiel.mp4
slides - https://opensourcevista.net/NancysVistAServer/41stVCMSlidesAndVideos/20230910-OCTO-SQLAccessToVistA-SamHabiel.odp





11:30 AM
EDT

VA PALS - Rick Avila
video - https://opensourcevista.net/NancysVistAServer/41stVCMSlidesAndVideos/Sunday20230920-41stVCMRecording-VA-PalsAndOpenSourceAI-ImagingForLungs-RickAvila.mp4
slides - https://opensourcevista.net/NancysVistAServer/41stVCMSlidesAndVideos/20230910-VA-PALS-AccumetraScreeningPLUS-RickAvila.pdf





12:15 PM
EDT

Lunch





12:45 PM
EDT

FHIR, JSON and VistA - George Lilly
video - https://opensourcevista.net/NancysVistAServer/41stVCMSlidesAndVideos/Sunday20230920-41stVCMRecording-FHIR-JSONwithVistA-GeorgeLilly.mp4





1:30 PM
EDT


MOUSEMENUMAN

- George Timson
video - https://opensourcevista.net/NancysVistAServer/41stVCMSlidesAndVideos/Sunday20230920-41stVCMRecording-MOUSEMENUMAN-GeorgeTimson.mp4
MouseMenuMan KIDS Builds - https://opensourcevista.net/NancysVistAServer/41stVCMSlidesAndVideos/MouseManManuManKIDS-Builds.zip






PM
EDT







PM
EDT







PM
EDT







PM
EDT







PM
EDT







PM
EDT









Open Discussion & Socializing if anyone would like to talk to other attendees












Document Actions