28th VistA Community Meeting January 17-19, 2014 Hosted by the UC Davis School of Medicine
What
When

Jan 17, 2014 08:00 AM

to




Jan 19, 2014 05:00 PM

Where

UC Davis, Sacramento Campus, Sacramento, California

Contact Name
Nancy Anthracite
Contact Phone

(240) 793-7436 ; 240-246-0123

Add event to calendar

vCal




iCal
UC Davis, Sacramento Campus, Sacramento, California
"Connecting people who are serious about VistA"
Sponsors: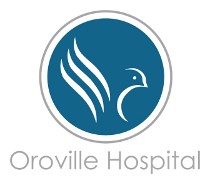 Registration

Lodging Information
Hotel Name
Address
Phone
Transportation
Notes
Courtyard Marriott Sacramento, Midtown


4422 Y Street,
Sacramento, CA
95817

1.800.MARRIOTT (1-800-627-7468)

Maps/Directions


Registration code for the reduced rate is WorldVistA Community Meeting.

Rate will be $119 per night. Cutoff date to register is December 31 and after that it will be honored if space is available. Internet and parking are complimentary. No airport transportation. It is a 2 min walk to the medical school (where the Blaisdell Medical Library is on Google maps. The Marriott has a red roof).

Two courses will be offered for the three days before the meeting. Contact nancy at WorldVistA dot Org if you have questions. The courses are:
Infrastructure configuration of FOIA VistA from scratch - Sam Habiel - January 14-16th - Registration Link:

https://www.regonline.com/vistaconfigVCM28

EWD.js - Rob Tweed - January 14-16th - Registration Link:
https://www.regonline.com/ewdvcm28sacramento2014
About the 26th VistA Community Meeting
The goal of VistA Community Meetings is for those involved in the VistA Community to network & collaborate, i.e., to share ideas and work, with the objective of moving VistA & the VistA community forward.
Compared to most meetings, VistA Community Meetings are relatively unstructured. The agenda is always a draft agenda, because attendees are free to change it – even during the meeting – in order to better meet their objectives. VistA Community Meetings were originally almost exclusively technical meetings. Over time, the balance shifted, so that although there are technical presentations, there are more discussions on other aspects, including implementation, support, demonstration, education, training, and community collaboration.
Please come prepared to introduce yourself and discuss your interest in and work with VistA as talking with the other attendees at the meeting is a least half of the reason to come to the meetings. If you wish to present material, please contact nancy@worldvista.org. If you think you might decide to present something at the last minute, bring your presentation with you as things can be added to the agenda at the last minute. Also, we encourage you to bring your laptop to the meeting with you. It seems like there is always someone who regrets not having brought it so they can install VistA or try the latest and greatest software while they are at the meeting.
Acknowledgments

We would like to express our appreciation to UC Davis School of Medicine, Sacramento for hosting the meeting.
Location of the Meeting
The meeting is in the Medical Education building on the Sacramento Campus of UC Davis and the rooms are on the heading of the schedule. Here is a link to a map showing where that building is located.
Map showing the Medical Education Building
Speakers
| | | | | |
| --- | --- | --- | --- | --- |
| Hotel Name | Address | Phone | Transportation | Notes |
Speaker
Topic





K.S.Bhaskar, FIS

Introducing InfoHub - a new application running on GT.M.
GT.M Update - interesting new functionality that will be released before the VCM
Moving VistA Forward: A Modest Proposal

Mike Henderson, Director, Open Source Product Management, OSEHRA

OSEHRA Product Management

Denise Lefevre, CIO, Oroville Hospital

OSEHRA Product Management
Patrick Redington, VA Developer, Reminders

Reminders Update including ICD10 for Reminders (1/17)

Alan Montgomery, VA National Support for Reminders

Reminders Update including ICD10 for Reminders (1/17)

Alberto Odor, Associate Adjunct Professor, UC Davis School of Nursing

Use of VistA in Masters Classes at UC Davis

Matthew King, Staff Physician, North Carolina Central Regional Hospital
DIY Open Source VistA: Should you do it? How can you do it? What is the business case?

Choosing an EHR- A Cost/Feature Comparison Model

Chris Casey, Developer

Taking VistA to the UK - EWD GUI for UK use with Medsphere's OpenVista

Robert Silverman

Class 3 Lab Enhancement for Pharmacy - CPRS Lab Display Project - January 19th (not at 12:30 Central)

Rick Marshall- VISTA Expertise Network

Fileman 22.2 FLAP project
OSEHRA Forum
Jim Bell, Retired VA Developer

GUI Registration; Patient Kiosk

Marine Koshkakaryan. Parsons Institute for Information Mapping (PIIM), member HP Community Scheduling Submission Team, Project Manager for the Parsons Institute contribution and Developer

Hewlett Packard, et. al., Third PlaceScheduling Contest Solution

http://hdl.handle.net/10909/98 - Saturday

Robert Wentz, CEO, Oroville Hospital

Obamacare: a providers prospective. An opportunity for VistA and private sector Hospitals (Friday)

Zach Gonzales, Oroville Hospital

Oroville Hospital's Second Place Scheduling Contest Solution

Jannette Abouzied, MedRed; Ryan Lehman, BT; Rick Marshall, VEN

MedRed's Scheduling Contest First Place Winning Scheduling Solution (Saturday)

Sam Habiel

RxNorm Package
Enhanced XML Package
Unit Testing your code
TCP/IP in Mumps and using TLS
MUMPS Web Services: Automated Installer and Development of new Services
Solutions for Medication Order Checks outside of the VA other than MOCHA

Seong Ki Mun, CEO OSEHRA

OSEHRA Update - Saturday

Christopher Edwards - OSEHRA

Using Vagrant to install and test VistA.


VistA Product Visualization Tool (will be scheduled near Product Management Talk)



Theresa Cullen - CMIO VHA Department of Veterans Affairs, Director, Health Informatics

TBA - Not on Friday

Joel Mewton - Bitscopic, Inc.


Introducing Downstream, Open Source Software for Flexible and Scalable Vista Data Extractions - Saturday

Payam Etminani - Bitscopic, Inc.


Introducing Downstream, Open Source Software for Flexible and Scalable Vista Data Extractions - Saturday

Dave Whitten

HL7
Extracting Reports from VistA with Fileman
Update on Technical Details of Implementing VistA in North Carolina

Howard Hays - CIO IHS
Informal discussion about Meaningful Use Stage 2 Certification - probably Saturday
Jayson Hawsey - VA Developer

CPRS Update - Friday afternoon

Kenny Condie - VA Developer

CPRS Update - Friday afternoon

Joseph Dal Molin - E-cology

Update on VistA in the United Kingdom and the NHS England Open Source program

Stephen Oxley - CMO, Central Regional Hospital

VistA Implementation at Central Regional Hospital: A Status Report
Implementation and Maintenance of Inpatient VistA: Who Does What
Clinical Decision Support in VistA: Clinical Reminders and Beyond

Shelley Weems - Department of Veterans Affairs

ICD 10 for VistA

Rob Tweed - EWD Gateway

VistA: a first-class citizen in the JSON-centric future of Health IT


Dave Hill - Mitre Corporation

VistA Novo

Roger Maduro - OpenHealthNews

VistA Report (Sunday)















Agenda
Time

January 17






Day 1
Friday, January 18, 2013





Room 2222 -





07:30
Doors Open





8:00

ICD 10 Update - Shelley Weems - Tentative slot - likely to move




9:00

Reminders Update & PCE discussion and how it all relates to Meaningful Use Part 2 - Patrick Redington, Alan Montgomery & George Lilly





9:45

Break Sponsored by Oroville Hospital - North 3rdf Floor Foyer





10:15

Robert Wentz - Obamacare: a providers prospective. An opportunity for VistA and private sector Hospitals





11:00
CPRS Update - Jason Hawsey





11:45
Lunch Sponsored by Oroville Hospital - North 3rdf Floor Foyer








Afternoon session at the Marriott Hotel (Diagonally Across from the Medical School) - Camellia Room






13:00
Paul Tibbits on behalf of Stephen Warren





13:45
Class 3 Lab Enhancement for Pharmacy - CPRS Lab Display Project - Rob Silverman





14:30
Coffee Break Sponsored by Oroville Hospital - Marriott Hotel






14:45
Anthony Puleo - Update Healtcare Management Platform




15:30
OSEHRA Product Management - Denise Lefevre, Mike Henderson & Christopher Edwards





16:15
OSEHRA Product Management - Denise Lefevre, Mike Henderson & Christopher Edwards (Cont.)





16:00







16:45















Day 2
Saturday, January 18, 2013





Time
Room 1222
Room 3225A & 3225B

Room 3228A & 3228B

08:00

Introduction of Attendees





08:45

Seong Ki Mun - OSEHRA CEO





09:30

Scheduling Contest 3rd Place Winner - HP Consortium - Marine Koshkakaryan

VistA Implementation at Central Regional Hospital: A Status Report - Steve Oxley


10:15

Break Sponsored by DSS - North 3rd Floor Foyer






10:30
Theresa Cullen - CMIO, VHA, Department of Veterans Affairs, Director, Health Informatics





11:15
Howard Hays - CIO IHS - Meaningful Use Testing Debriefing





12:00



Lunch Sponsored by DSS - North 3rd Floor Foyer






13:15
Scheduling Contest 2nd Place Winner - Oroville Hospital -Zach Gonzales (tentative)





14:00

Scheduling Contest First Place Winner - MedRed - Jannette Abouzied (remote), Ryan Lehman, Neal Stein, Rick Marshall

Clinical Decision Support in VistA: Clinical Reminders and Beyond - Stephen Oxley



14:45

Break Sponsored by DSS - North 3rd Floor Foyer





15:00
Joseph Dal Molin - Update on VistA in the United Kingdom
HL7 - David Whitten


15:45
Taking VistA to the UK - Chris Casey




16:30

Introducing Downstream, Open Source Software for Flexible and Scalable Vista Data Extractions - Joel Mewton & Payam Etminani - Bitscopic, Inc












Day 3
Sunday, January 19, 2013





Time
Room 1222
Room 3225A & 3225B
Room 3228A & 3228B
08:15

Moving VistA Forward: A Modest Proposal - KS Bhaskar

GUI Registration and Patient Kiosk - Jim Bell



09:00
VistA: a first-class citizen in the JSON-centric future of Health IT - Rob Tweed

RxNorm Package &
Enhanced XML Package - Sam Habiel

Robust Hashing (as in for Access and Verify Codes) - JohnLeo Zimmer
09:45
OSEHRA Forum - Rick Marshall
GT.M Update - Bhaskar



10:30
Break Sponsored by FIS-GT.M - North 3rd Floor Foyer
reak Sponsored by FIS-GT.M - North 3rd Floor Foyer
Break Sponsored by FIS-GT.M - North 3rd Floor Foyer
10:45
Use of VistA in Masters Classes at UC Davis

VistA Novo - David Hill


11:30


DIY Open Source VistA: Should you do it? How can you do it? What is the business case? - Matt King

MUMPS Web Services: Automated Installer and Development of new Services - Sam Habiel
Fileman FLAP Project - Rick Marshall
12:15
Lunch Sponsored by FIS-GT.M - North 3rd Floor Foyer

Lunch Sponsored by FIS-GT.M - North 3rd Floor Foyer
Lunch Sponsored by FIS-GT.M - North 3rd Floor Foyer
13:00
Using Vagrant to install and test VistA. - Christopher Edwards
Update on Technical Details of Implementing VistA in North Carolina - Dave Whitten

Clinical Quality Measure Value Sets for Reminders Taxonomies - George Lilly

13:45

VistA Intake - Chris Rhodes

Extracting Reports from VistA with Fileman - Dave Whitten


14:30
Break Sponsored By FIS-GT.M - North 3rd Floor Foyer

Break Sponsored By FIS-GT.M

Break Sponsored by FIS-GT.M

14:45

Infohub - KS Bhaskar
VistA Report - Roger Maduro


15:30
EWD Hackers Report of Progress During the Meeting - Rob Tweed, et al.





16:15
Solutions for Medication Order Checks outside of the VA other than MOCHA - Sam Habiel












Document Actions